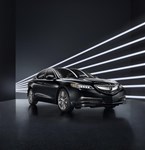 New for 2015 The entire car! The 2015 Acura TLX is a new model that replaces both the 2014 Acura TL and TSX sedans. A New Contender Emerges It's not often that a carmaker replaces not one but two models with a clean-sheet design, but that's exactly what Acura did with the 2015 TLX. Yet this new sport sedan has the style, technology, and performance to fill the tire tracks of both the departed TL and TSX sedans.
Read This Article>

Nov 17, 2014 - TORRANCE, Calif. - The 2015 Acura MDX (www.Acura.com/MDX) has been honored with the prestigious Best Buy Award in the Luxury SUV/Crossover category by the industry experts at Kelley Blue Book's KBB.com. One of twelve 2015 vehicles...
Read This Article>
Tire Pressure Monitoring System (TPMS) Battery Information
Keep your cool on icy roads
When ice covers the neighborhood pond, it makes skaters happy. But when ice covers the roads and highways, drivers feel quite differently about the slippery substance. Ice is a major cause of winter accidents because it's not always visible. Also,...
Read This Article>
When you purchase a new or used vehicle from us you will receive, at no additional charge, a three year membership in our Collision Deductible Reimbursement Plan.
Read This Article>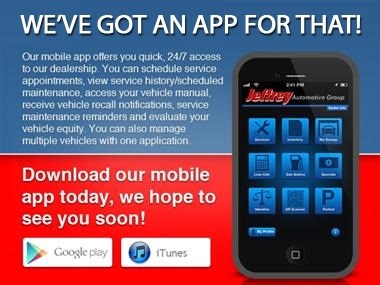 The holiday season is supposed to be fun, but can easily turn into stressful times. Smooth out the bumps in the road with this handy survival guide for holiday stress. Exercise If you don't already follow an exercise regimen, you may be...
Read This Article>
The holidays may focus on family, but if certain family members continually bring conflict to the holiday table, you may need strategies to cope with the family battles. These five approaches may help you resolve conflict, or at least keep it from ruining your outlook.
Read This Article>
Subscribe Now!
Sign up today to receive your monthly newsletter.
Driving Directions
Sales Dept. Hours
Mon & Thur: 9:00 am – 9:00 pm
Tues-Wed, Fri:: 9:00 am – 6:00 pm
Sat: 10:00 am – 3:00 pm
Sun: Closed
Service Dept. Hours
Mon & Thur: 7:00 am – 7:00 pm
Tues-Wed, Fri: 7:00 am – 6:00 pm
Sat: 8:00 am – 3:00 pm
Sun: Closed
It's almost that time of year again, and before all the holiday gifts and decorations are even put away, the focus turns to the start of a new year, and, inevitably, New Year's resolutions. According to an article in Time magazine,...
Read This Article>
From gingerbread houses and gingerbread cookies to moist gingerbread cake, gingerbread is a true American favorite around the winter holidays. In this sophisticated rendition, walnut-and-brown-sugar-encrusted baked pears offset the intense...
Read This Article>